Welcome to Winslow Santa Fe
Credit Union
We're happy to have you aboard!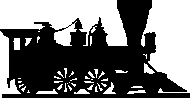 Since each credit union has its own set of by-laws and policies, we would like to take this opportunity to acquaint you with the way our credit union works.
QUARTERLY STATEMENTS: You will receive a statement of your account at the end of each quarter. They are mailed out about the 10th of January, April, July, and October. If you have a checking account or direct deposit to savings, you will get a monthly statement.
DIVIDENDS: Dividends (interest) paid by the credit union are based on the earnings of the credit union for the quarter. Therefore, the rate cannot be figured until the quarter is over. We're sure you will find our rates compare favorably with other demand accounts.
LOANS: We offer a variety of loans. We have unsecured loans with a maximum limit of $5,000.00. We also loan on new and used cars, boats, motorcycles, trailers, and motor homes. Loan values of used vehicles are based on the age of the vehicle. New vehicle values are based on the msrp.

Our Mission
At Winslow Santa Fe Credit Union, members come first. We promise to offer honest, fair deals to every member, every time. We promise to treat every member with respect and dignity. We promise to strive to be a trusted financial advisor that our members can count on to assist them with achieving their financial dreams. We will continually demonstrate the value of membership in Winslow Santa Fe Credit Union. We will deliver a range of low cost products and services to the diverse economic and social makeup of our members and potential members. We will look for better ways to serve the needs of unserved and underserved portions of our member and potential member base.
We will communicate our service to members in a meaningful way so that members, potential members, legislators, regulators, and the community at large will understand and appreciate the unique role that locally owned, not for profit, financial cooperatives play in their lives.
This Statement of Commitment to Members is consistent with our credit union principles on "Not For Profit, Not For Charity, But For Service" and our philosophy of "People Helping People." This statement represents good business practices that ensure the financial strength of our credit union of behalf of our members.
The Winslow Santa Fe Credit Union strives to offer a wide range of services for our members.
The Winslow Santa Fe Credit Union is committed to member and consumer financial education. In addition, we are committed to educating members and consumers about credit union uniqueness, philosophy, and values.
In a world where everything is fast-paced, it is imperative that we make each member contact efficient. We will work to become better communicators in order to understand the member needs and provide efficient, timely service.
When a member has financial concerns with their credit, the credit union can help by granting loans when possible and can also offer advice about ways to work towards solving credit problems.
The Winslow Santa Fe Credit Union endeavors to preserve credit union democratic principles, including demographic representation and volunteer participation in credit union activities.
The Winslow Santa Fe Credit Union works to build and strengthen our unique credit union movement by providing financial and in-kind resources to others within the credit union. We participate in local, state, and national cooperative activities as appropriate and strive to build and strengthen relationships with other sectors of the national cooperative movement.
Through direct financial support and other contributions to worthwhile local organizations, and by participating in public service activities, the Winslow Santa Fe Credit Union strives to be an active partner in our community. We recognize that practicing good Corporate Citizenship supports the Credit Union Philosophy of People Helping People; furthermore, it also helps raise the overall level of social and economic well being of those in our community, helps to strengthen ties within the community, and better position us to reach out and serve-as only credit unions can-those people in greatest need of affordable financial services.

Your savings federally insured to at least
$250,000 and backed by the full faith and
credit of the United States Government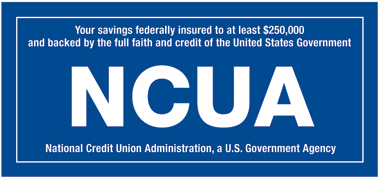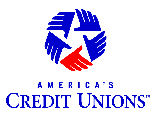 National Credit Union Administration, a U.S. Government Agency

Contact Information
Telephone:

928.289.2962

FAX:

928.289.3736

Address:

1021 Willamson Ave
Winslow, AZ 86047

Electronic mail:

General Information: sromero@wsfcu.net. Note: This is NOT a secure email. Please do not send personal info.

Last modified: May 15, 2009